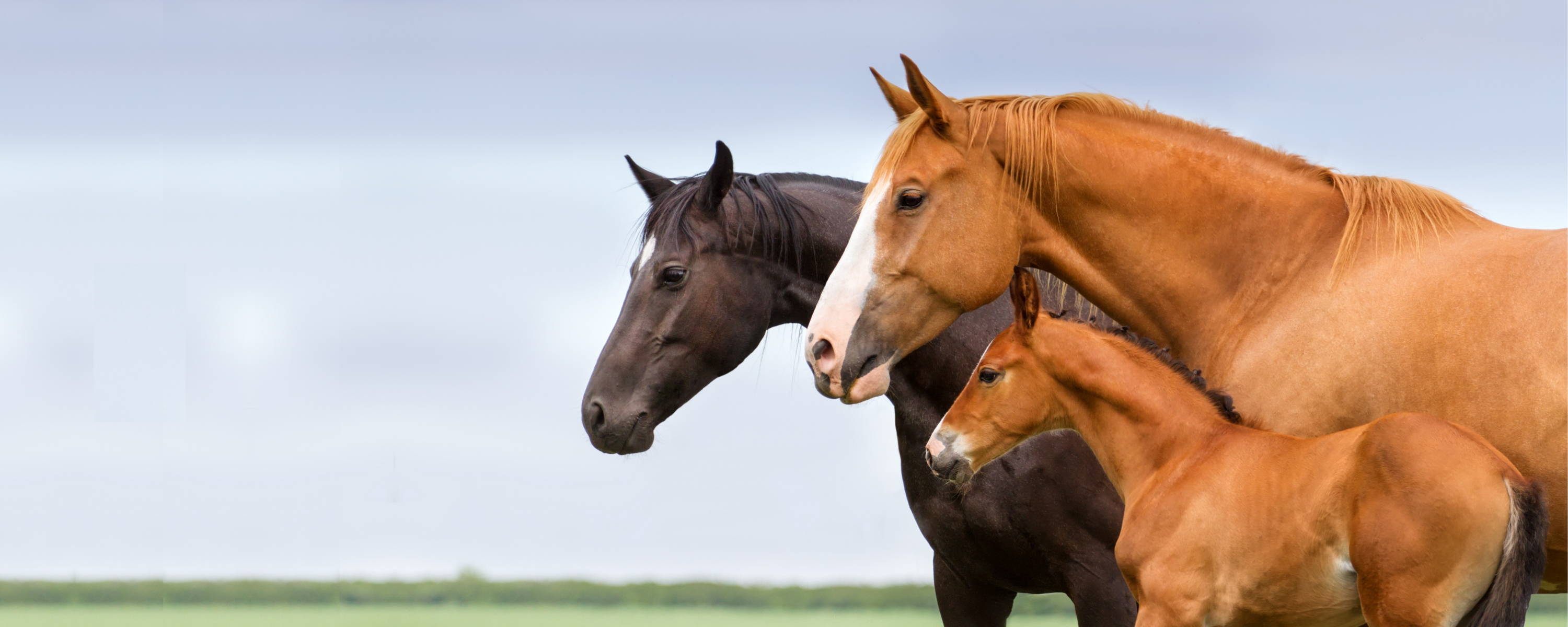 COVER ESSENTIAL NUTRIENTS
101 Diet Balancer is formulated with concentrated levels of essential nutrients.

✔ Weight-loss, with fortified feeds fed less than recommended

✔ Compliment oats or other non-fortified grains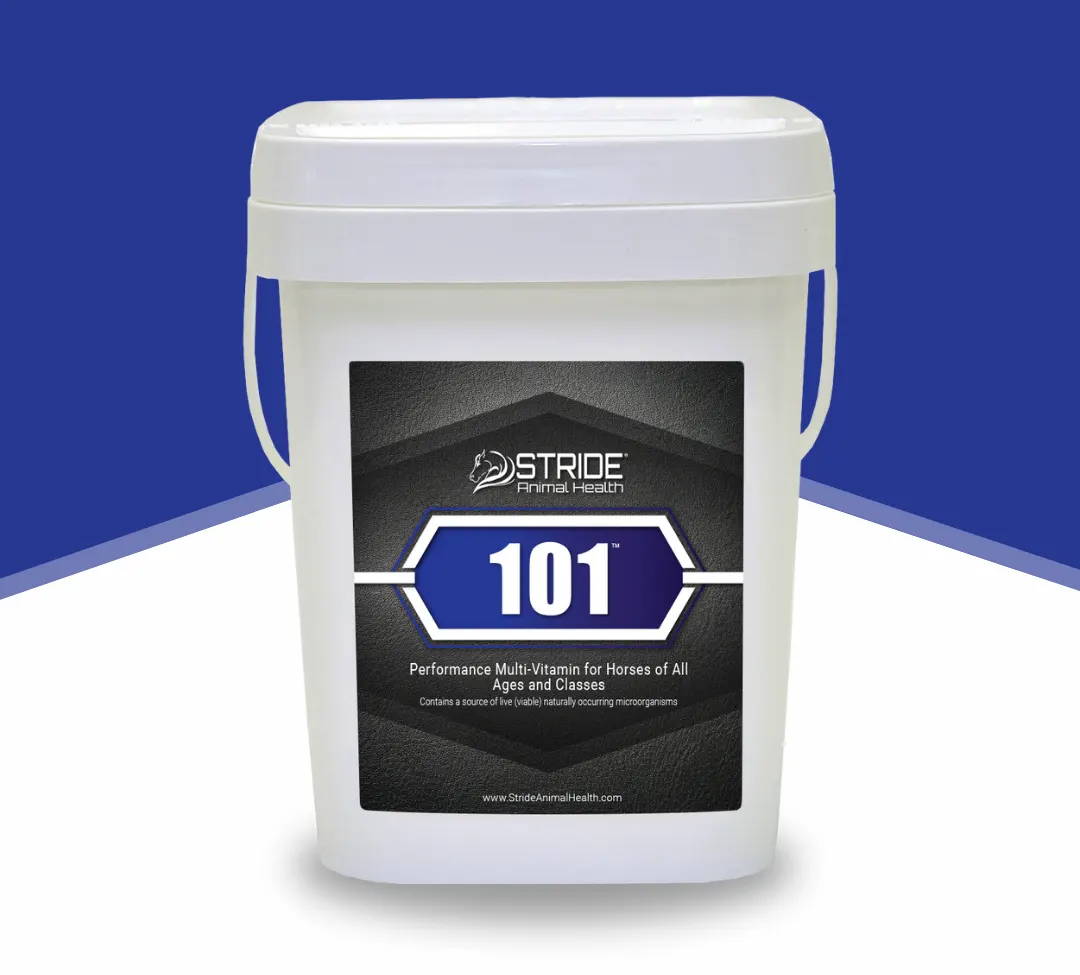 ---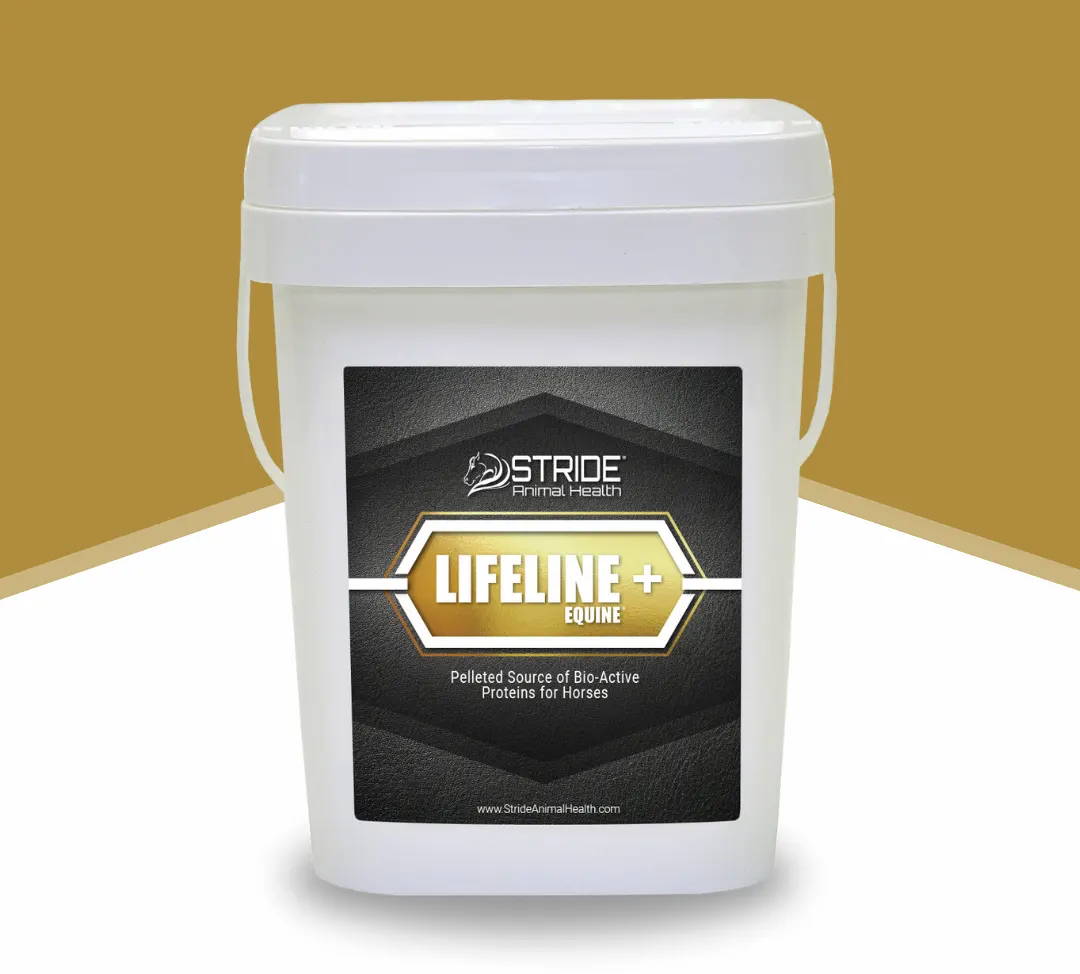 Supports the reproductive tract, lungs, gut, and immune system, with a unique mix of European-sourced plasma and a fermentable digestive aid.

✔ Hard-keepers and high-anxiety mares

✔ General digestive and fertility support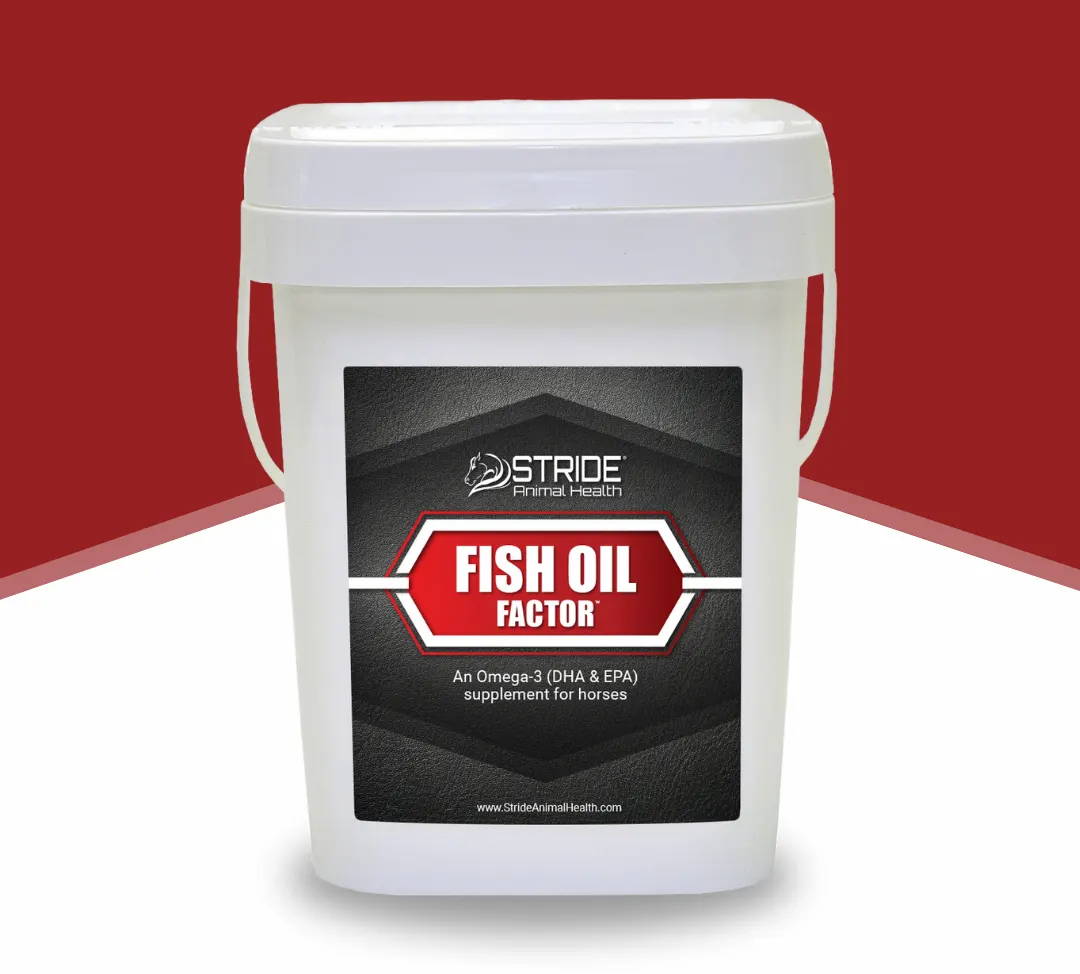 EMBRYO TRANSFER & FERTILITY SUPPORT
Specific source of Omega-3's, shown by studies to support early pregnancy maintenance, and fertility markers in broodmares.

✔ General digestive, immune, and fertility support

---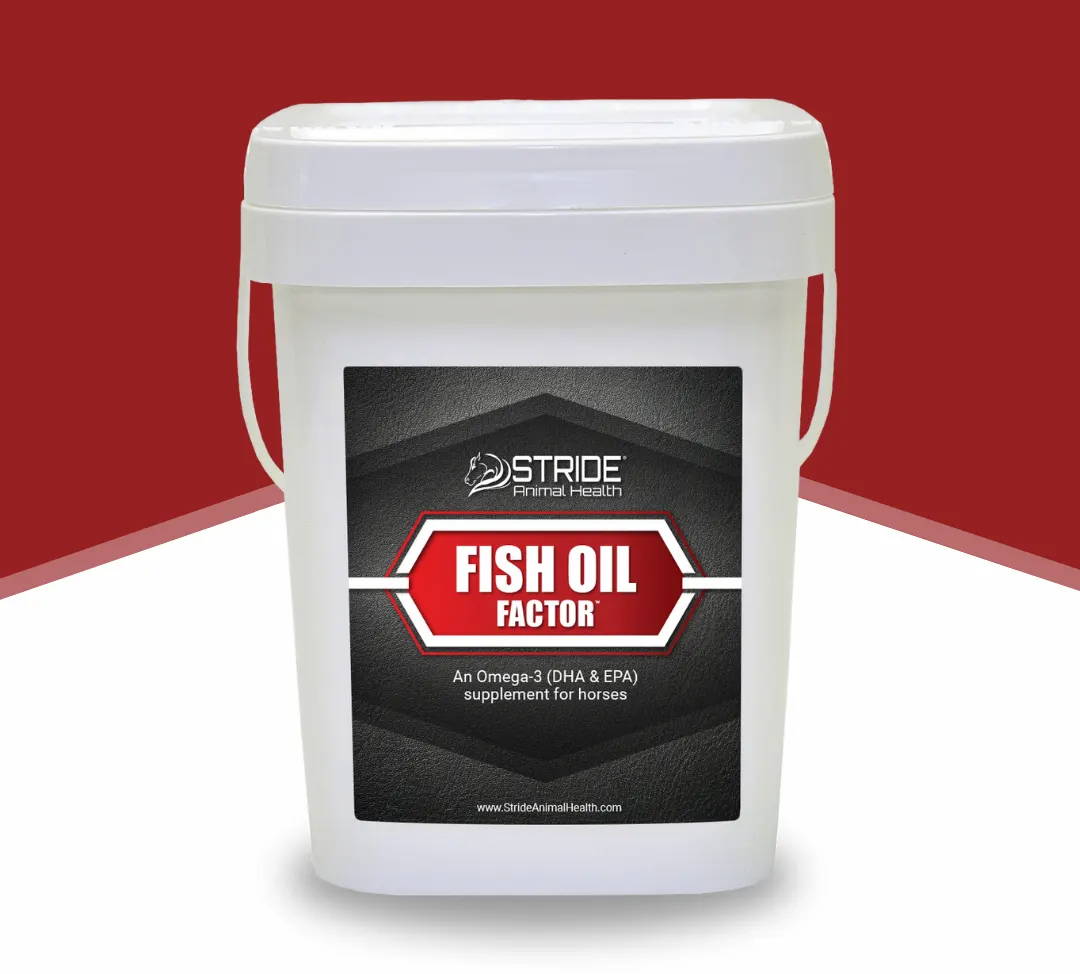 FETAL PROGRAMMING & FOAL DEVELOPMENT
Immunity and digestive support. Plus, possible support for bone metabolism, memory and cognition for foals.

✔ Marine-sourced DHA omega-3's

✔ Balanced ratio of omega-3 & omega-6 fatty acids

✔ Plus protein & antioxidants

---
HEALTHY WEIGHT AND CONDITION
Begin the breeding season with a body condition score (BCS) between 5 and 6, maintaining throughout pregnancy and lactation. An already healthy broodmare will not require increased calories, until around month 5 (with a big jump in the third trimester.
Underweight broodmares are at a much higher risk for:

significantly lower conception rates
early pregnancy loss
impaired foal development including lower immunity and orthopedic diseases (OCDs, etc.)
reduced growth rates across bones, organs, muscles and other tissues
Overweight broodmares commonly have increased risks for:
long-term impacts from extra physical strain
metabolic issues for both mare and foal
more difficult pregnancies
decreased colostrum quality and milk production
foal growth and developmental issues
PROVIDE A DIET BALANCER OR FORTIFIED FEED TO COVER ESSENTIAL NUTRIENTS
Look for products that include guaranteed levels of the nutrients listed below. Even before energy needs increase, these nutrients have been shown to be important to supporting: fertility, embryo development and maintaining an early pregnancy
calcium
magnesium
phosphorus
Zinc Methionine Complex
Copper Lysine Complex
Manganese Methionine Complex
Selenium
INCREASE CALORIES AND NUTRIENT INTAKE, STARTING AROUND MONTH 5, THROUGH A FORTIFIED FEED TO MEET GROWING FOAL NEEDS
Requirements begin increasing around month 5. By the third trimester, most mares will need extra calories through a feed or supplment due to rapid fetus growth, and eating less hay when the foal is taking up more room in her body.

ARTIFICIAL INSEMINATION OR EMBRYO TRANSFER

The collective benefits of Omega-3s, have the potential to help reduce the number of cycles to get a viable pregnancy. Some studies have shown a balanced diet, rich in specific Omega-3s can support:
fertility
embryo development
HIGH-ANXIETY MARES AND HARD KEEPERS
Studies show that supplementing plasma (serum-based proteins) may help:

Lower stress biomarkers, to support improved conception and pregnancy rates
support enhanced gut function, allowing for greater nutrient absorption and condition maintenance
OLDER MARES & FERTILITY SUPPORT
Older broodmares experience decreased hormone levels and egg production, often making breeding challenge.

Some nutrients have shown to be particularly helpful in aging broodmares, including:

Plasma's benefits to digestive health and nutrient absorption, to support improved conception and pregnancy rates
Omega-3's for fertility and early pregnancy
Newer research in foals and young horses indicates that certain Omega-3s could benefit:

improve bone metabolism
memory and cognition
Plus with the added support for mom, and the many well-documented benefits of Omega-3s, this addition is a no-brainer for many owners.

---